Launch of Cathedral Fundraising Draw – November 25th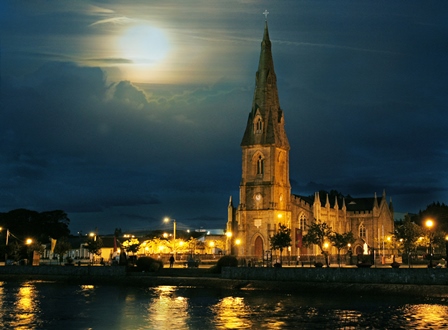 Dear Parishioner,
I would like to invite you to the launch of the St. Muredach's Cathedral Fundraising Draw in the Newman Institute on Friday, November 25 at 6pm. To begin the next phase of the restoration work on St. Muredach's Cathedral – the painting, the rewiring, new lighting, new fire alarm system, new sound system, refurbishment of the Adoration Chapel and much more besides – it will be necessary to fundraise as the present weekly Cathedral Restoration collection just about covers the weekly €2,500 repayments to the bank for the loan of €1,338,170.91 already drawn down to pay for the works completed (€2,255,375) to the ceiling, mosaic and the exterior of the cathedral.
All the prizes for the fundraising draw have been sponsored which include the top prize of a car. The draw will take place on Easter Sunday, April 16, 2017.
I hope you can be at the launch.
Kind Regards,
Fr. Gerry O'Hora P.P.