Easter Vineyard & Diocesan Directory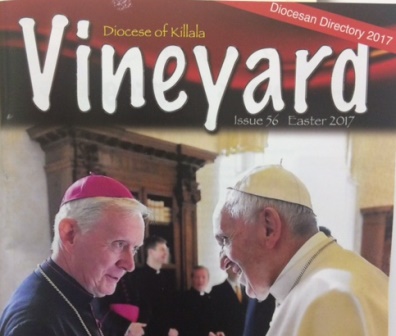 The Easter issue of the Vineyard will be available in parishes this weekend.
As well as containing 80 pages of beautiful photographs and articles on a variety of events throughout the diocese,
this issue also contains the Killala Diocesan Directory.
In his editorial, Fr. Brendan Hoban acknowledges the good wishes, support and positive feedback from people around the diocese to the new colour magazine format.
Copies of the Vineyard are available in all parishes at a cost of €2.
All monies raised from the sale of the Vineyard in a parish goes directly into parish funds.