Placing Hope in Faith – Launch of Stage Two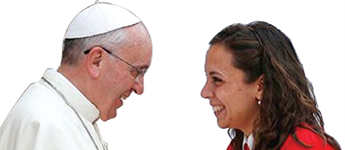 See Press Release here.
Stage Two of Placing Hope in Faith, our diocesan listening process, will be launched on Thursday, February 28th, by Bishop John Fleming in the Newman Institute at 8pm.
Over 100 people from our diocese have volunteered to be part of Focus Groups across ten areas of pastoral concern. Following an extensive period of consultation in 2018, including an anonymous and confidential survey of the people of our diocese (independently analysed by the Institute for Action Research in Kerry), the agenda for each Focus Group has been set by the 300 delegates representing all the parishes in our diocese who prioritised the proposals to be implemented at our Diocesan Assembly on July 1st, 2018. Votes were cast confidentially, using an electronic voting system.
Those who have volunteered for the Focus Groups, together with the priests of the diocese and representatives of our 22 Parish Pastoral Councils will be in attendance to launch Stage Two of the process. The work of the Focus Groups begins next week and will conclude before the end of the year.
Please come along to the Newman Institute on Thursday evening at 8.00pm. Light refreshments will be served.