22 TY Students receive John Paul II Award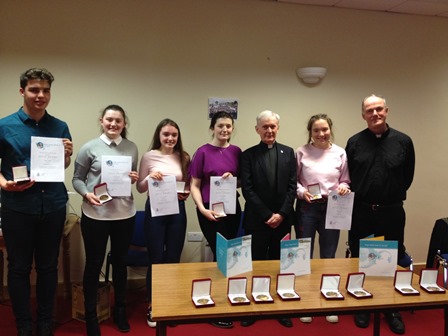 Congratulations to the 22 Transition Year students from the Diocese of Killala who were presented with the John Paul II Award from Bishop John Fleming at the Newman Institute Ballina on Friday, May 25th.
This award is available to every TY student who wishes to participate in the programme.
See www.thepopejohnpauliiaward.com or contact your teacher, parish office or priest.
Many thanks to Fr. Joseph Hogan who co-ordinates the John Paul II Awards for the diocese.