Bereavement Course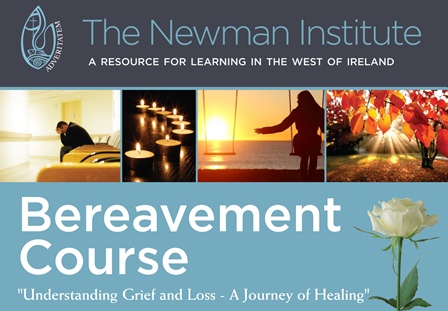 Bereavement Course at the Newman Institute, Ballina
"Understanding Grief and Loss – A Journey of Healing"
Tuesday February 27th at 8.00pm – Understanding the impact of grief and loss.
Tuesday March 6th at 8.00pm – Exploring what we grieve when we lose a loved one.
Tuesday March 13th at 8.00pm – Finding stepping stones that can bring healing to our grief.
Tuesday March 20th at 8.00pm – Reaching a place of contentment again.
The course will be presented by Monica Morley, Director of the Knock Shrine Family Centre and Broadcaster.
Cost of course: €60.
A booking deposit of €15 is required.