Bishop Fleming launches 'Listening Process'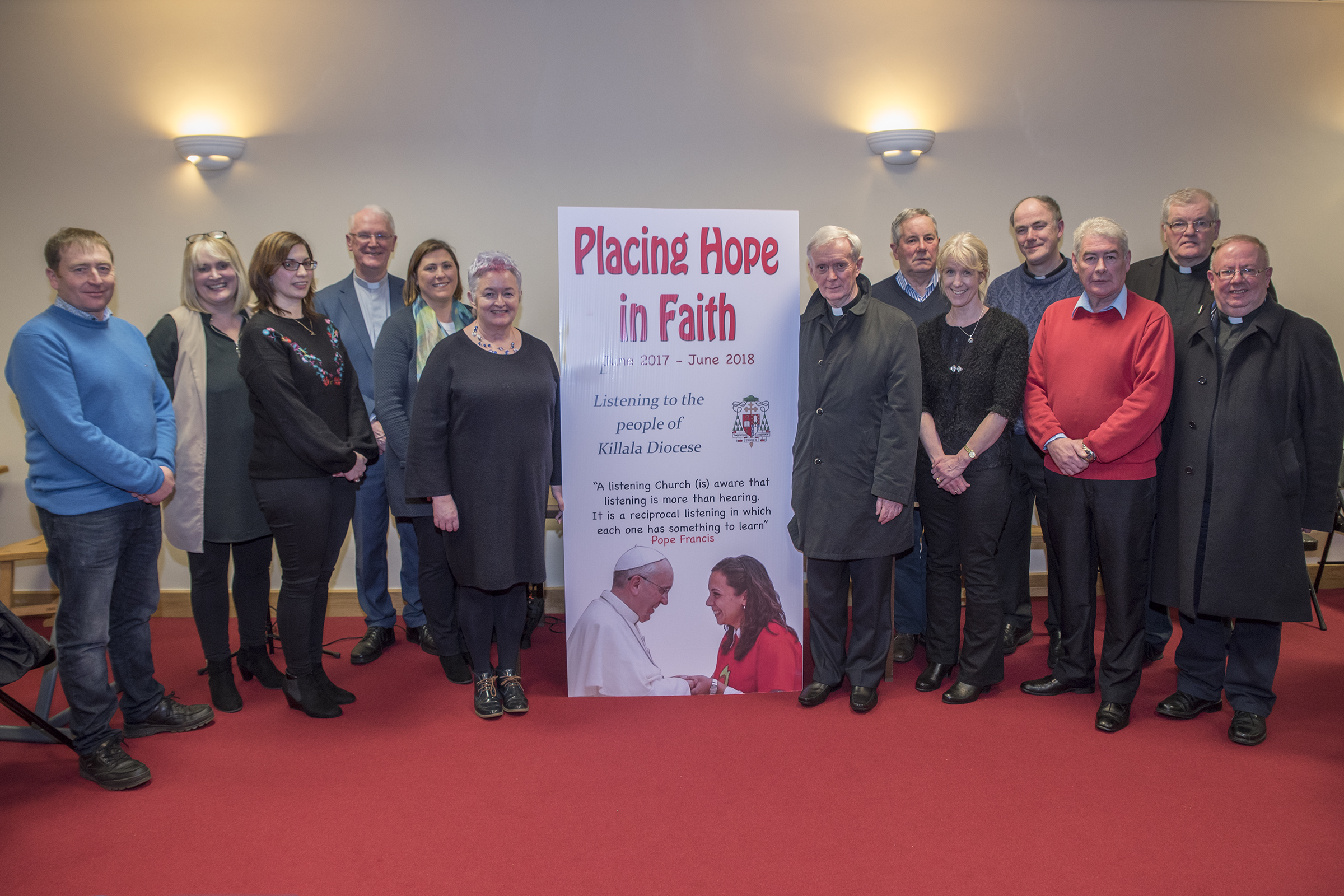 A gathering of around 200 people, in the Newman Institute in Ballina last Wednesday night, from the parishes of Killala diocese heard Bishop John Fleming quote Pope Francis' words on the importance of two-way communication as he launched a 'Listening to the People' initiative in the diocese. Bishop Fleming said that, during the months of February and March, an intensive listening process would take place in all the parishes of the diocese. Inviting everyone to take part (from those who attend Mass every weekend to those who 'may no longer walk with us for whatever reason') he emphasised the importance of the listening aspect of the process. Listening, he said, 'is about much more than just hearing'.
Quoting the poet, John O'Donohue, that the most searching and penetrating analysis of what's going on is to be found among the people, he encouraged full involvement in the process so that a Diocesan Assembly meeting in June with 300 delegates in attendance can vote on proposals that emerge. These will 'become diocesan policy and form the basis for a Pastoral Plan for the diocese.'
Anne Sweeney, Ballina, a member of the Steering Group, spoke about her childhood, growing up in Dromard in Sligo and how a religious ethos and a community sense were embedded in her early family life. Later she came to appreciate it was, in effect, a living out of her baptism but, in truth, it was only when she married and had a family of my own that she realised 'the true riches and responsibilities of the faith that I had taken so much for granted'. She discovered too that 'when life threw a storm in my path, God always threw a life buoy'.
In a time of great change and much negative comment on the Church, she said, she sees 'great shoots of hope' at parish level, not least the active support of Bishop Fleming for the 'listening process'. Women, she said, who have carried the weight of faith-building in Ireland down the generations, need to be given a role commensurate with their energy and drive. She hoped priests would be involved and committed to the listening process and supportive of its decisions. She appealed to as many as possible 'from Belmullet to Beltra' to take part in the survey. Everyone, regardless of marital situation, sexual orientation or bad experience of the Church, or whatever, 'everyone has a voice. We welcome it and we want to hear it'.
Four members of the Ballina Parish Youth Group – Cara Martin, Adam O'Malley, Austin Bourke, James Hackett – reported on their activities, illustrating that their involvement in worship, their commitment to social justice and their growing sense of the value of community is a template of what's on offer if young people are encouraged to engage creatively with their parish.
If you would like to complete the online survey you can find it on our home page or go to www.killaladiocese.org/assembly