Bishop Fleming's SVP Christmas Appeal 2019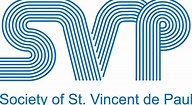 Pope Francis recently challenged all of us with regard to our concern for the poor. Quoting Psalm 34, "this poor one cried out and the Lord heard", the Pope then went on to ask, "How is it that God in Heaven can hear the cries of the poor but so many people watching or standing nearby either cannot or just do not care". Just think for a moment about what the Pope is saying; God can hear the cry of the poor and most of us can't. This raises a very fundamental question for us Christians. Why do we close our minds and hearts to the plight of the poor in our world and in our midst? We must make a serious examination of our conscience to understand whether or not we are really capable of listening to the poor. The cry of the poor is all around us and is very often heard in places where we do not expect. Some poor people are easily recognised but, unfortunately, many others who are experiencing poverty do so, alone and without recognition.
The Society of St. Vincent De Paul in Ballina has its ear to the ground. From years of experience and deep care, its members know many of the silent poor whose needs are not apparent to the rest of us. The work of the Society is, therefore, all the more important.
St Vincent de Paul does not only give out money to those who come to their door in Teeling Street. They help families who want to educate their children and give them a real chance in life through funding for College. They support families who have fallen on hard times. They help the elderly, the vulnerable and often the sick to retain their dignity in the face of financial difficulties known only to them. The members of the Society work quietly on the ground, unknown to the majority of us; there they not hear but listen to the cry of today's poor.
How can you help support their work? By contributing to their Annual Christmas Appeal which will be held outside the Cathedral or your parish church this November. By looking around your house and deciding that you no longer need some of the furniture which you have or the clothes in your wardrobe which you have not worn and are unlikely to wear. By making yourself available to help in their teaching program if you are a teacher. By volunteering your time if you have a skill which they could use to help the poor. Education is a very particular concern for the Society at present. If you could help fund a student for further education, it would be greatly appreciated.
Voluntary donations at the Church gate or at the Office provide some of the funds which they need. Furniture and clothes given to them even provide much more. Setting up a Standing Order to their Bank account is also an automatic and guaranteed way of also providing for them.
On their behalf I thank all those who continue to support their work and I appeal to everyone to support them as we begin our preparations for Christmas.
Bishop John.