Enniscrone Church Golden Jubilee Publication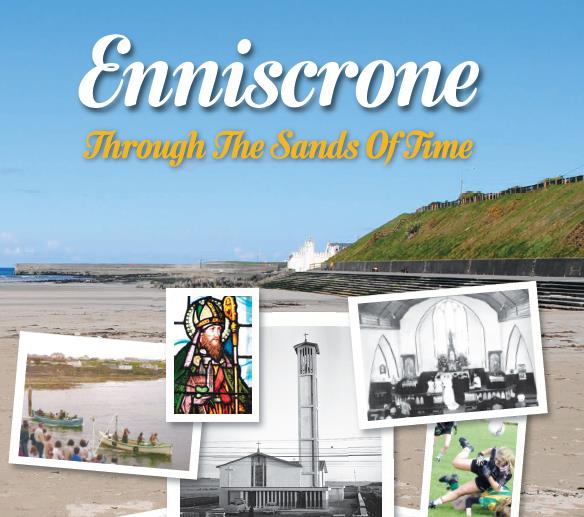 On Friday evening November 20th, Bishop John Fleming was the Principal Celebrant at Mass to celebrate the Golden Jubilee of the Church of Our Lady Assumed into Heaven, Enniscrone.
 Bishop John celebrated Mass with the priests of the parish, Fr. Eddie Rogan C.C. and Canon John George McHale P.P., together with a number of priests who had previously served in Enniscrone and priests who were baptised or ordained in the old Star of the Sea Church or the new Church of Our Lady Assumed into Heaven. The church was full of parishioners and the liturgy was an uplifting experience for all. The Enniscrone Church Choir, under the directorship of Karina Hallinan with organist Maureen Maughan, enhanced the entire celebration as they always do.
After Mass, Bishop Fleming launched the special Golden Jubilee publication in the Diamond Coast Hotel.
The title of the publication is: "Enniscrone Through the Sands of Time". It is a beautifully presented book which captures the close links between the people of Enniscrone and their local church over the past fifty years and beyond in and through a variety of sporting and community organisations.
"Enniscrone Through the Sands of Time" can be purchased locally. Price: €10
Great credit is due to Fr. Eddie Rogan, Canon John George McHale and the members of the Parish Pastoral Council for co-ordinating a beautiful liturgy and to Mr. Jim O'Regan (Editor) and his team for the Golden Jubilee publication which will be a treasure chest of memories for many years into the future.