Funeral Masses will continue to be celebrated in Killala Diocese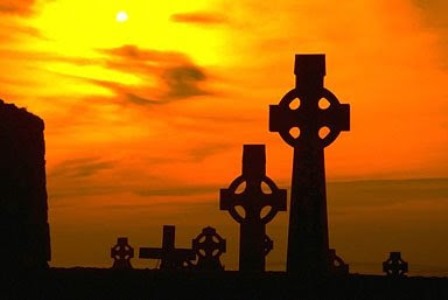 Bishop Fleming has issued further guidelines (in line with Government guidelines announced on March 31st) in relation to the celebration of Funerals.
In summary the public health authority advice states:
Immediate family members not exceeding 10 persons may still attend funeral services, burials and cremations, provided that social distancing rules are enforced
This relates to all funerals including those arising out of COVID-19 deaths.
The number not exceeding 10 persons applies to places of worship and at the graveside.
The number may be restricted in smaller enclosed spaces and churches may put in place restrictions which respond to specific local circumstances.
Killala Diocesan guidelines state:
Funeral liturgies may still be celebrated in the Church, but physical participation must be limited to immediate family and not exceed ten in total.
In the case of a person with no immediate family a maximum of two close friends or neighbours may be present.
There are to be no visiting concelebrants.
Members of the congregation should not be invited to come to the lectern or to use a microphone.
Members of the congregation should not present gifts or symbols.
The faithful should be assured that, if the family cannot be present (e.g. because of self-isolation), Mass can always be celebrated with the remains only present or by the priest alone. Likewise, if they have decided to go directly to the cemetery, the priest can attend the cemetery and will offer Mass for the deceased.
It is suggested that you discuss these guidelines with your local Funeral Director, so that you are able to work together to make the best arrangements possible.
Bishop Fleming concludes his guidelines:
"For many of us, in human terms, this has been a Lenten Season which we could never have imagined. Please God, it will be for us all a time of real growth and conversion of heart, so that, when this is over, we may be filled with gratitude for the gift of life that we have been given. May we who, in these days, commemorate the mysteries of Christ's Passion and Death come at last to rejoice in his Resurrection. In the meantime, may the Lord may keep you and your families in his care."
+ John Fleming
Bishop of Killala