Good Friday – Liturgy of the Lord's Passion & Prayers in the Home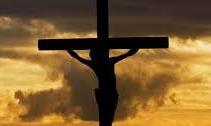 On Good Friday, we meditate on the passion and death of Our Lord Jesus Christ.
During the liturgy, the final hours and events in the life of Christ are recalled in the proclamation of the Passion.
On this sacred day, we remember God's people all over the world.
Please click here for Prayers for Good Friday.