Holy Thursday – Mass of the Lord's Supper and Prayers in the Home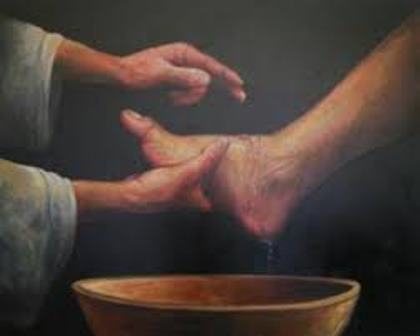 The celebration of the Mass of the Lord's Supper recalls the great example of service Jesus left us in the Washing of the Feet.
The priests of the diocese will be remembering the intentions of all parishioners in the celebration of Masses and liturgies during these sacred days of Holy Week.
Out of sight does not mean out of mind.
As we reflect on the example given by Jesus in the washing of the feet, calling and inviting us to serve one another, we remember and pray for all who are responding to the needs of people in every part of the world, especially medical personnel.
Let us remember one another in prayer.
Please click here for Prayers for Holy Thursday.