Pope Francis announces canonization of Cardinal Newman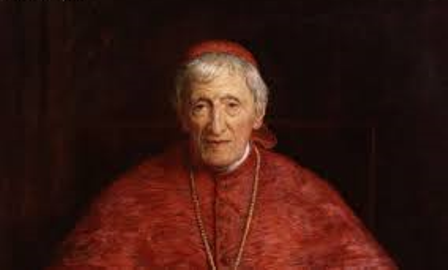 On July 1, 2019, the Vatican announced that Cardinal John Henry Newman and four others will be canonized on Sunday, October 13, 2019.
Cardinal Newman was born in London on February 21, 1801, and died in Edgbaston on August 11, 1890.
He founded the Oratory of St. Philip Neri in Birmingham in 1848.
He also founded the Catholic University of Dublin in 1854, later to be University College Dublin and was rector from 1854-1858.
Newman was beatified in the United Kingdom by Pope Benedict XVI on September 19, 2010, setting his holiday for October 9, the date of his conversion.
The second miracle that allowed the canonization of Cardinal Newman was the healing of Melissa Villalobos, an American mother of 5 children who suffered a serious hemorrhage in her fifth pregnancy. This miracle was approved by Pope Francis on February 13, 2019.