Sunday Evening Reflection – May 17th at 6.30pm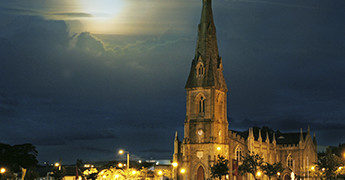 The Diocese of Killala will host an online Sunday evening reflection on May 17th at 6.30pm.
You can view this on the webcam of St. Muredach's Cathedral (Churchtv.ie/ballina).
The reflection will be given by Dr Maírín Glenn and her husband Mr. Redmond Connolly.
Please click here for poster and full details.