Taster in Theology – Church History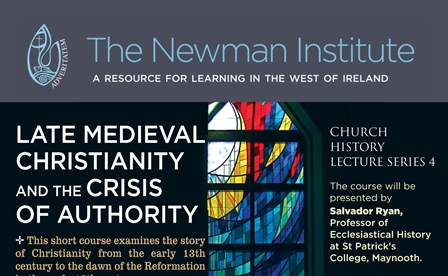 Professor Salvador Ryan will return to the Newman Institute, Ballina for the fourth series of lectures on Church History.
Dates: Mondays, February 10th, 17th and 24th from 7.30pm to 10.00pm.
Cost: €80. Booking essential. Ring 096-72066 or email [email protected]
Please click here for full details and poster.