Knock Family Centre – Family Focus Week 2016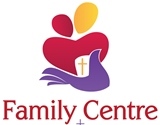 A special feature this year is the blessing of a new remembrance garden, dedicated to the memory of all deceased children, which will take place on Saturday July 9th at 2pm. We have over 700 children enrolled in our book of remembrance and this will be a very special and significant occasion.
Last January family members brought a snowdrop bulb which we planted in the new garden area and we are looking forward to welcoming them back again on July 9th to see how this sacred place has been turned into a place of real beauty – a place they can come to remember and pray quietly for those they loved and lost.
Please click on Family Focus Week Programme for a full schedule of events.